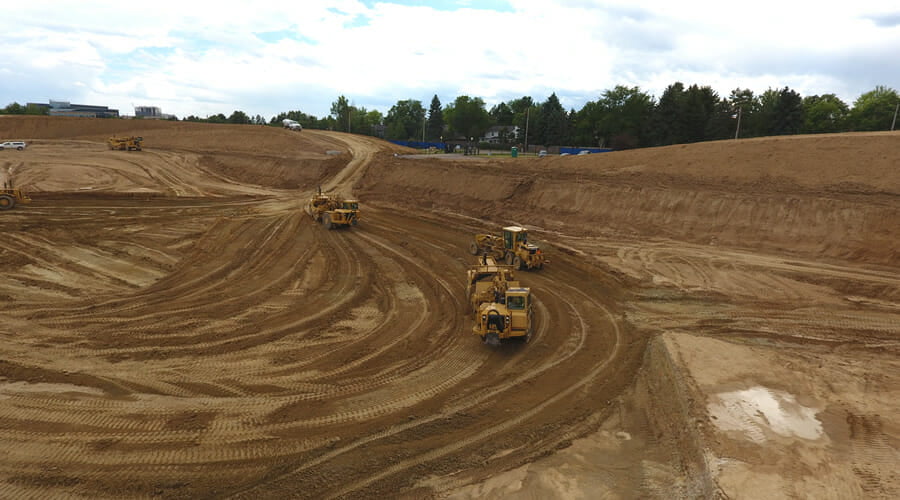 Sitework Services
At the beginning of any construction project,  you need to lay the groundwork. In order to do that, there are some critical sitework projects that need to be completed before getting started.
Premier Earthworks and Infrastructure provides a diverse range of sitework projects that include clearing, grubbing, shoring, erosion control, grading, excavation, and drainage and water systems.
We have knowledge and experience with coordination and sequencing, which is an integral part of contracts, requiring careful coordination between the many trades involved.
PEI's dedicated sitework team does prep work for a number of civil construction projects, including:
Retail parking lots
Public bridges
Neighborhood developments
New buildings
Highways
And more
Our ability to provide total site preparation services ensures that critical timing components are met, scheduling conflicts are limited, and down time that would otherwise be spent waiting on outside crews is decreased.